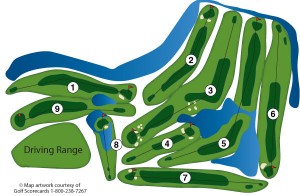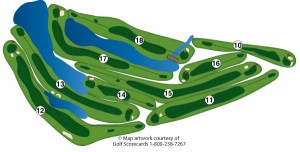 Rules of Play
USGA rules Govern all play.
All yardages measured to center of green.
Hole location, red flag front, white flag middle, blue flag back.
Embedded ball rule in affect through the green.
Distance measuring devices may be used
Any ball that strikes the power line on hole #10 must be replayed.
6-somes are never allowed.
Etiquette and Pace of Play
Each player must have a set of clubs.
No dogs allowed on course at any time, no exceptions.
Slow players MUST give way to faster players.
Keep pull carts off all tees and greens.
No more than 2 riders per power cart / all must be in seat.
No outside food or beverage is allowed.